Obilić
(neobradjena_kafana)
Обилићев венац 46, Nis
+381 18 511 122
Kazandžijsko sokače (Coppersmith's Alley)
(neobradjena_kafana)
: 2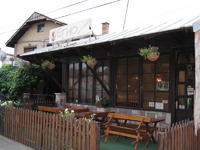 One more pearl hiding in Pantelej; somehow, at the middle of the way leading from kafana Orač (in English, it means a plowman) to the Church of St. Pantelejmon, kafana Etno koliba ('Ethno Cabin') is situated in one of the rear streets. It doesn't exist many significant years, but with its service it has already gain respect of the lovers of this institution. About 12 years ago, some other kafana existed at this location- Etno Esnaf (in English, 'Ethno Guild'), but with changing its owner it...
Дубровачка 1, Nis
+381 18 42 13 662; +381 65 416 44 22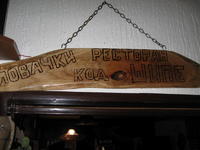 Not far from Niš, in the direction of the Kamenica village and the Monument on Čegar Hill, 12 km away from Niš dowtown, Kamenički vis Resort is situated. Once a great place for a vacation and relaxation for the people of Niš, today - a bit neglected place. However, it still has that 'something' which adorns this natural idyll - what else but a kafana and what a kafana it is... the only one in the city and its vicinity which offers venison specialties. The...
Каменички вис, Nis
+381 18 652 111, +381 63 855 61 41
: 3
Mali podrum (English explanation or translation: Small Basement)
(neobradjena_kafana)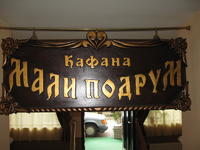 Стевана Немање 14, Nis
+381 18 267 560
: 6